Sales Strategist and Selling Educator, Peter Skakum leverages over 35 years of selling talent and instinct creating powerful selling strategies for companies and salespeople who wish to maximize their competitive selling results.
Skakum is not another sales trainer. Skakum reveals the stark truths and practical magic necessary to close sales better, faster and easier. Tangent's engineered strategies are custom-designed, specifically suited to your company … its market … its industry … its unique challenges … and adapted to challenge and satisfy your unique salespeople.
Open a dialogue with Tangent's Peter Skakum today and explore a selling philosophy your target audiences will welcome, respect and give their business to. Skakum accepts a maximum of 12 clients each year. Click here to reserve a consultation to explore your options or call 902-446-3995.
Tangent Strategies provides weekly, private and confidential sales coaching orchestrated to suit the unique needs of your company.
Enriched Custom Sales Coaching
Maintains selling motivation, discipline, analysis and ensures targets met.
Provides opportunity for critical weekly briefing and debriefing
Addresses your company's unique competitive realities/eliminates challenges.
Lowers per sale costs and increases per sale profits.
Keeps your company and its salespeople focused on reaching every goal.
Tangent's weekly one-on-one coaching includes:
Technique Reinforcement
Sales Strategy Development
Setting and Achieving Measurable Objectives & Goals
Regular Debriefing and Analysis
Tangent's private coaching is ideal for:
Senior Executives
Self-Employed Business Owners
Sales Teams
Marketing Graduates
New Canadian' Business Owners
Click here to contact us or call 902-446-3995 to schedule a consultative introduction interview.
How transient are your salespeople?
… dismissals, resignations, interviews, hires, fires.
Selling is one of North America's most transient professions … and often the vocation of last resort. Each time a company loses a salesperson it loses the equity, relationships and trust-associations that salesperson has cultivated.
Sales staff turnovers can damage morale internally and your company's reputation externally … not to mention the costs of hiring and re-educating.
Tangent Strategies teaches you to locate and retain the most talented, loyal salespeople … long-term. One of the most powerful ways to improve your company's bottom line.
One the most virulent company profit-killers is staff turn-over. And the position most frequently turned-over is 'salesperson'. Tangent teaches you how to recognize and hire the most talented salespeople. Tangent teaches you how to keep them as long-term employees.
Another selling profit-killer is the pursuit of prospects who are unqualified to be your customers. They burn precious time, increase your per sale costs and decrease your per sale profits. Tangent teaches you to spend your precious, non-renewable time with the most qualified, ready-to-buy prospects. Your costs drop and your profits soar.
Tangent Strategies can help you explore your profit and loss realities.
Peter Skakum: Selling Educator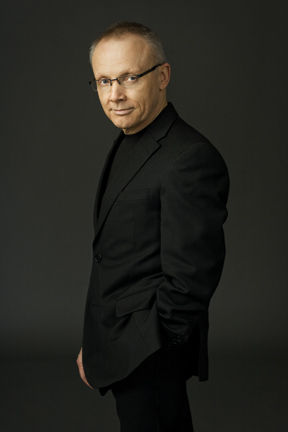 Marketing graduate/Red River College
Marketing Strategist
Selling Teacher and Coach
Keynote Speaker
Marketing Strategist and co-founder of Tangent Strategies Inc. Peter Skakum leverages 29 years of selling success in both U.S. and Canadian markets as a selling instructor and coach … in his lectures, seminars, workshops and keynote addresses. If your company needs to increase revenue … if it needs to improve the quantity and quality of its sales  … if your company truly wishes to improve not only its professional fortunes but the professional fortunes of its customers, contact Tangent Strategies Inc. to learn more.