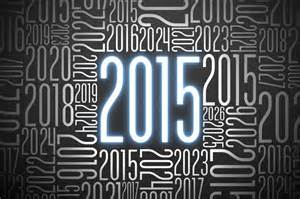 The arrival of a new year carries with it so much promise. I believe 2015 will prove a pivotal year for so many of your companies, for Halifax, for Canada, for our planet and for the profession of selling. Here are my predictions for 2015.
First I see an implosion of ISIS. They will not be defeated militarily, they will defeat themselves. Mankind has evolved from a self aware species to a spiritually aware species that will no longer tolerate the barbarism of the few, who have not taken the evolutionary step with their brothers and sisters. They will be exiled by their own people.
Canada will witness a governmental evolution in our next federal election and as a result shake off its economic lethargy on the world stage. That is all I will say, as this is an economic platform not  political.
Halifax will enjoy the beginning of what I call a renaissance … a cultural and entrepreneurial rebirth. Governments, but primarily the private sector, your company and my company, will cast our nets further for newer and more profitable business opportunities. We will welcome more immigrants, retain more of our postsecondary graduates and hire more Nova Scotians.
Finally, companies in Halifax and across Canada seeking real growth and new cost and equity efficiencies will realize the competitive advantages of filling their selling positions with salaried professionals. This evolved state replaces the costly transience, inefficiencies and the questionable brand associated with commissioned sellers. The results: long-term employment of dedicated men and women able to build powerful equity within their territories with customers and prospective customers alike; helping their employers reach beyond their traditional increases in market share to attain the growth and resulting prosperity Ivany mandates.
HAPPY 2015 !