WORK HARD … LEARN TO REALLY  S E L L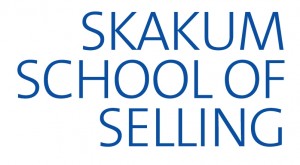 SUMMER SELL CAMP FOR  W O M E N  STARTS …
Wednesday, August 7, 2013
SUMMER … THE SEASON TO WORK HARDER … Unlike any selling school you have ever attended, SKAKUM SUMMER SELL CAMP FOR  W O M E N 
does NOT take summer holidays. This revolutionary course teaches CEO's and Presidents, Sales Managers and Salespeople how to increase sales using powerful selling axioms your prospects and customers will respect and admire
.
 Benefit from each other's business successes & challenges. Build on Halifax's entrepreneurial spirit.
REGISTER NOW  … info@tangentstategies.com
WHO SHOULD ATTEND:  Business Owners … CEO's … Presidents … Marketing Managers  … HR Specialists and, of course, SALESPEOPLE.
You will learn the powerful skill set and ethics of FIRST-REPONDER selling.
FIRST-RESPONDERS arrive on the scene when customers need them most. Therefore they:
Sell More in Less Time & Enjoy the Process
Replace Cold Calls with Confidence Calls
Qualify Leads with One Simple Question
Replace Time-Wasting Sales Presentations with Time Saving Sales Interviews
Close in ONE Meeting
Generate Prospect Respect & Admiration
Eliminate Selling Pressure & Stress
Write Proposals that Always Get a Yes
Recognize Employers Who Respect Selling & Salespeople
Stop Competitors from Attracting Away Their Customers
Recognize Attract and Retain Talented,  Loyal Salespeople
Train Encourage & Support Their Salespeople
Transform Selling into a Profession the World Respects and Admires
Serious about selling ???  Start the day early !!!  LEARN TO REALLY SELL
Your Career and Your Company will GROW exponentially.

Intensive … Interactive … Intelligent … Inspired
* 10 consecutive HARD WORKING, CONFIDENCE-BUILDING Wednesdays
* 7:30 AM – 10:30 AM, includes hearty, hot breakfast
* includes written First-Responder reference materials
* Private COACHING(the key to putting theory into practice) You get four 2-hour private coaching sessions in addition to your 10 Wednesdays)
PLACE: Comfort Hotel 88 Chain Lake Drive
Easy Registration: Call 446-3995 to enroll.

$2175 + HST, hot breakfast, certificate, instruction summaries and 4,  2-hour, private coaching sessions for each participant at the end of the camp. (scheduled to suit your timetable)
MasterCard, Visa , Cheque. You, Your Company are worth the investment. How hard are you prepared to work this summer?
A Tangent Strategies Inc. and SKAKUM SCHOOL OF SELLING course. Selling Instructor/Mentor: Peter Skakum … Access his 40 years of selling fieldwork in this powerful course.
 Inquiries: 446-3995
Please be sure you can maintain the 10-class commitment.
Thank you.