Profit Unleashed is an unprecedented business growth regimen that guides company owners and executives toward greater fiscal and physical prosperity while creating more employment and better health for Canadians. Vision + Action = Growth
The regimen promises its clients higher productivity and profits by attracting a greater number and high quality clients into their doors and significantly reducing their operating costs.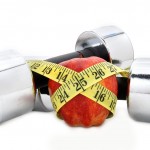 The remarkable difference between Profit Unleashed and every other business growth consultancy on the planet, is HEALTH … body, mind and spirit … turning company cultures into stress-free zones, leading management and staff to adopt healthy workplace habits. In fact the co-founders of Profit Unleashed, Floria Aghdamimehr and Peter Skakum, encourage their prospective and current clients to conduct 'meetings on the hoof' … in other words, meeting while walking, whenever possible.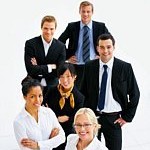 The bottom line … healthy, productive, highly profitable corporate cultures that attract and retain the brightest and healthiest employees, ready to compete boldly on the world stage, able to consistently attract and retain the best clients.
Call Tangent Strategies today to schedule your walking meeting and learn more about how your company will benefit from Profit Unleashed. 902-446-3995 or toll-free 877-446-3383.