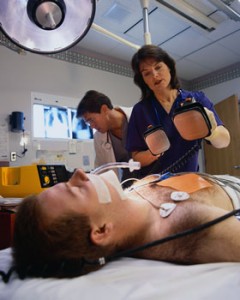 The Government of Canada may have, unwittingly, revolutionized Canadian marketing by bringing into law its so-called anti-spam legislation.
As of July 1, 2014 the new law authorizes the CRTC to fine any Canadian or Canadian company a maximum of ten million dollars. The law targets anyone who sends an email to another Canadian if said email encourages a commercial transaction, especially if the recipient has not given his/her formal, documentable permission to do so. While the draconian law is out of touch with reality and technology and plays fast and loose with every Canadian's constitutional rights and freedoms, it will trigger a marketing renaissance from which your company can benefit.
Scrambling to shore up their e-mailing lists Canadian companies are seeking formal permission, from each person on these lists to allow the continuance of sending marketing e-mails to them. Unfortunately less than ten percent of those being asked for permission are saying OK. Most are choosing not to respond at all, which begs the question: How many within this non-responsive ninety percent ever read the marketing e-mails being sent to them in the first place?  I would also be willing to bet that the ten percent, who are granting permission, will likely ignore most of the marketing email they have agreed to receive. E-mail lost its charm long ago. Time to become resourceful again.
The smart marketing money is turning back to paper, printing and Canada Post. Unlike sterile e-mail, PAPER is tactile, colorful, and appeals positively to a variety of human senses and emotions. Paper, printing and Canada Post are admittedly more expensive and time-consuming ways of promoting a company. The good news is that the extra cost to produce and send physical mail will help every company become more discerning about who they promote to and they will get the attention and ultimately the sales they need, faster.
I respect companies that invest their time and money to get my attention. Regular-mail me a cleverly designed and written letter, a brochure or an invitation in an impressive envelop and I'll take notice.